OKOndt GROUP:
Over 25 years of experience in the Nondestructive Testing (NDT) field
We take pride in the comprehensive selection of NDT tools we manufacture: from conventional portable flaw detectors to large integrated inspection systems. We have the expertise in meeting your challenges in operational safety and quality control finding an optimal solution for each application.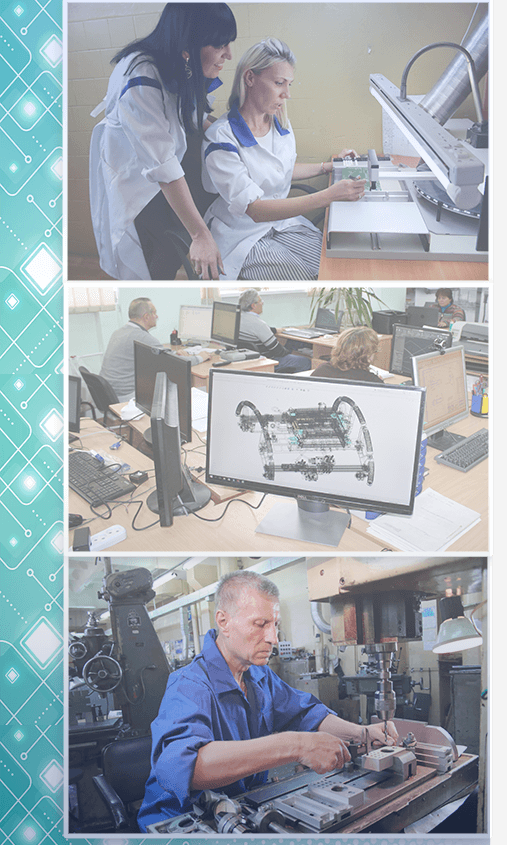 About OKOndt GROUP
NDT Solution Provider
OKOndt GROUP™ comprises companies specializing in NDT equipment development and manufacture. We offer an extensive line of standard NDT instruments for those applications where a custom design is not required. We also develop custom equipment and probes tailored to individual specifications and special requirements. Continuous improvement and innovation of our products enable us to provide NDT solutions employing a wide variety of state-of-the-art technologies.
OKOndt GROUP™ companies are committed to making a difference. Our mission is to offer cost-effective products of high quality allowing our customers to maintain outstanding performance without going to vast expenses. Our customers safely rely on the after-sales services and the warranty all our products come with.
OKOndt GROUP™ supplies NDT equipment to over 50 countries worldwide. We are building up the global network of our distributors to ensure you get the best from the NDT solutions we provide.
WE ARE MEMBERS

REMSA (Railway Engineering-Maintenance Suppliers Association)
REMSA represents more than 200 rail suppliers, engineers, contractors, and consultants. REMSA's Mission is to facilitate global business development opportunities to its members and advance initiatives in support of the rail industry.