ETS2-77 purpose
The ETS2-77 is intended for the mechanized inspection of rails and switches as well as confirmation of the results of a grinding application. The device is capable of testing a wide range of rail profiles.
The eddy current technology enables localizing the following surface defects: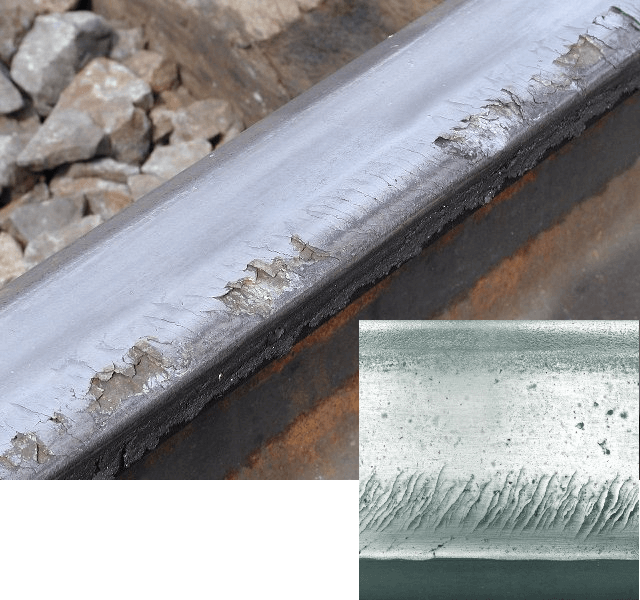 progressive transverse cracking (International Defect Code (UIC) 211);
fissuring /scaling at the gauge corner (International Defect Code (UIC) 2223);
shelling of the gauge corner (International Defect Code (UIC) 2222);
field flow or field cracking (International Defect Code (UIC) 225).
The eddy current rail inspection equipment ETS2-77 evaluates the vertical depth of the defect, thus allowing a more efficient management of rail defects. The inspector can easily decide on the appropriate defect removal method: grinding, milling or re-railing, which saves time and money.
APPLICATION
possibility to control the rail track and the track switch;
selective control of the separate rail track areas;
post grinding machines control;
all main rail profiles controlР50, Р60, 49E1, UIC 60 and others.

ETS2-77 flaw detector advantages
a light aluminium frame;
specialized abrasion-resistant ECPs, which allow evaluating oblique cracks of up to 3 mm deep in their vertical damage;
the use of 8 ECPs allows performing the inspection of the whole head rail surface in one run;
individual spring-mounted fitting of each ECP;

fast removal of the scanner during the transfer from one area to another;
individual adjustment of the ECP position;
operating time – no less than 8 hours;
specialized SW for setup, testing, and inspection result viewing.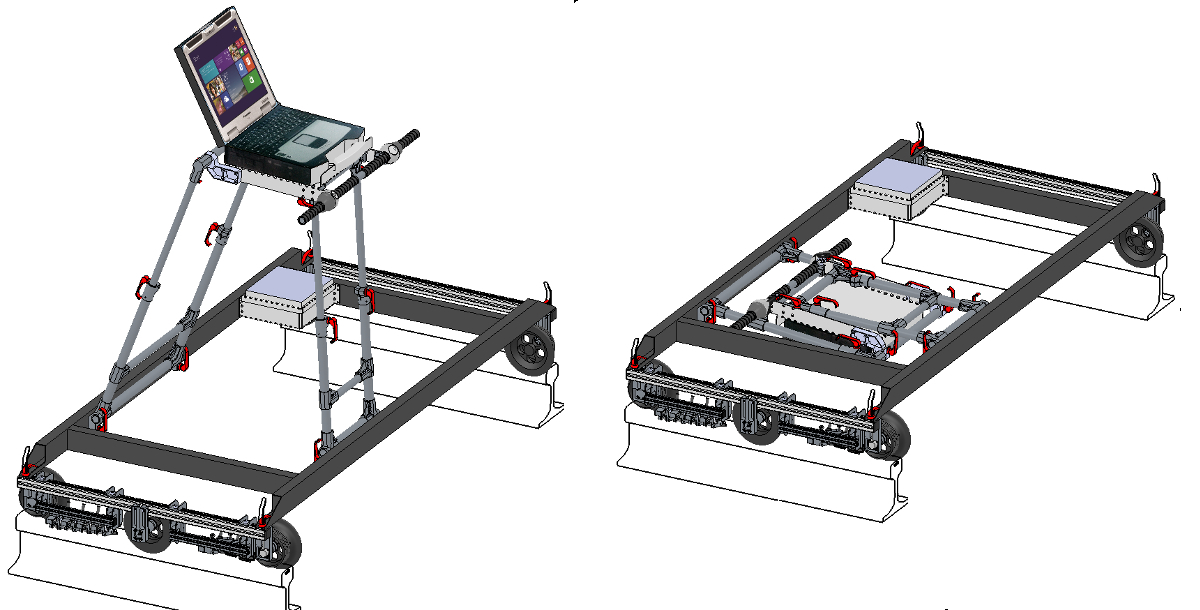 SPECIFICATION
Model
ETS2-77
Flaw detector type
mechanized
Overall dimensions in the stowed position
1730 mm × 900 mm × 350 mm
Eddy current channel
Eddycon D
Scanning device

scanner for the inspection of the active face
scanner for the inspection of the rolling surface

ECP number
8
Tested area by one ECP
6 mm
ECP protection from the abrasion and damage
Ceramic protective cover
Test velocity
Up to 2 m/s
Alarm
Visual
Specialized software

setup program
test program
result viewing program

Operating time
8 hours
Record and data storage
+
PC hard disk
Working PC
Industrial one, IP rating 65
Related Products: