Eurasia Rail is the third largest exhibition of the railway transport, equipment and services in the world. The forum was held for the eighth time at the Culturepark Fair Ground, Izmir, Turkey where229 companies arranged their booths. As for the attendance, the event counted to 12 thousand visitors.
The specialists of OKOndt GROUP™ participated in the Eurasia Rail-2019 together with their Turkish partners – the Panoray company. The visitors of our booth had a brilliant opportunity to experience the following NDT instruments: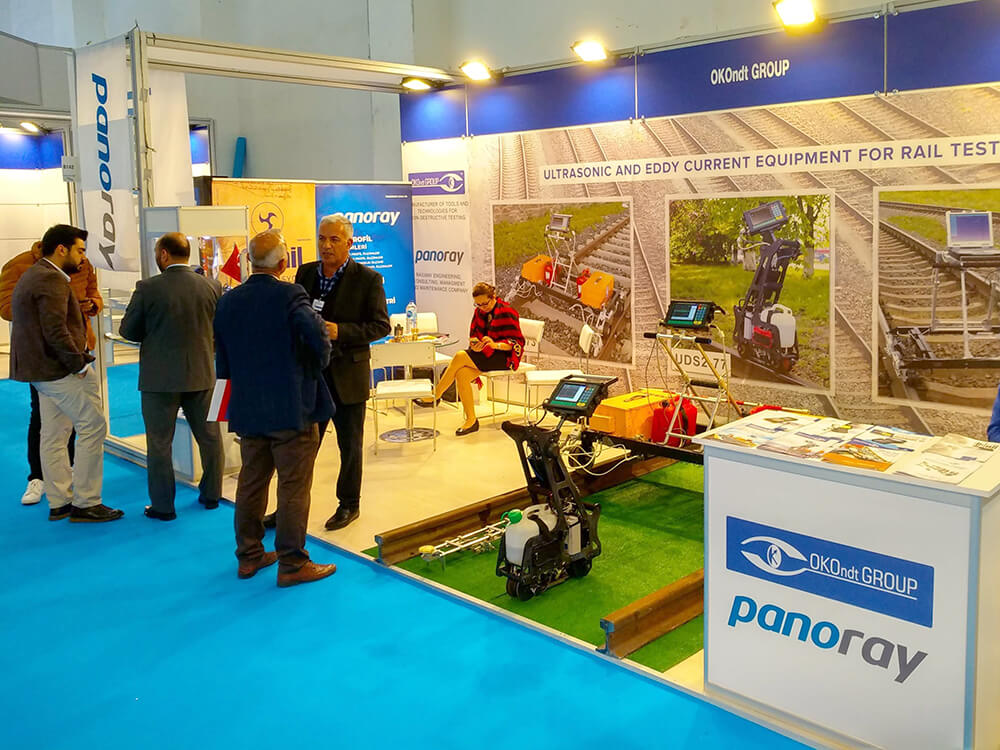 Mechanized trolleys made by OKOndt GROUP™ traditionally cause a great interest during all the exhibitions where the above mentioned equipment is featured. A large quantity of detachable probes that provide testing of not only the rail top surface, but also the lateral surfaces of it, multi-scan for the information display, intuitive interface and ease of use – all of that makes the devices convenient for use both in the field and at the railroad depots.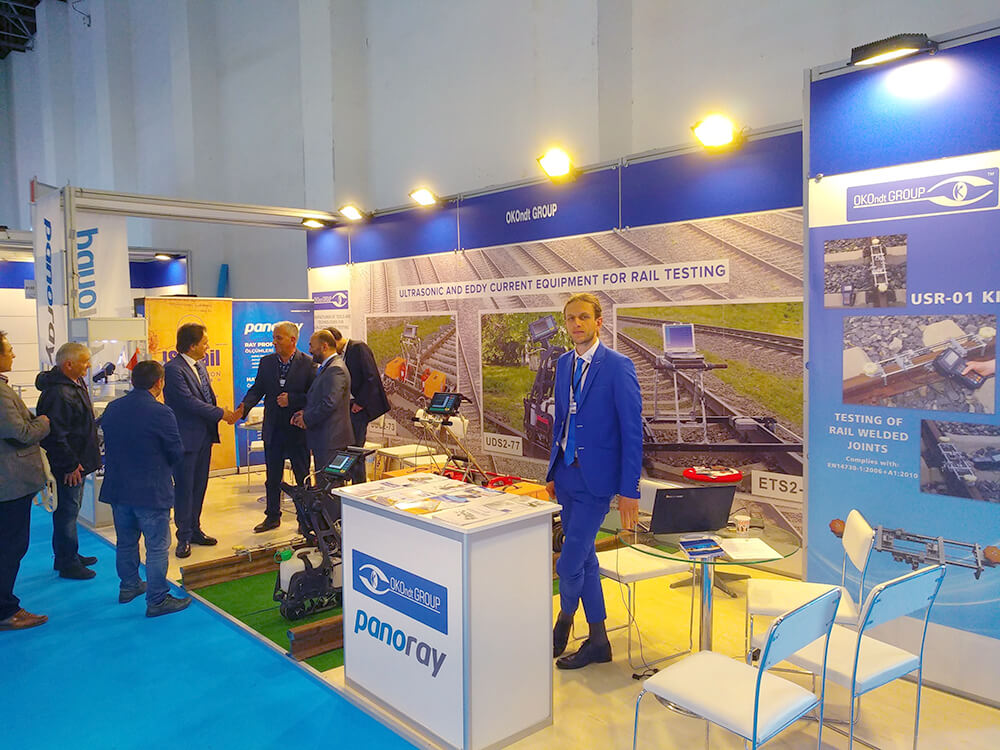 OKOndt GROUP™ cooperates with several local enterprises, for example, the Turkish State Railways bought the eddy current single rail flaw detector ETS2-77 from us in early 2019. The enterprise left satisfied with the purchase – in terms of quality and service – the engineers of OKOndt GROUP™ held the training for the customer. The visitors of our booth at Eurasia Rail-2019 were impressed by the function capabilities of the double rail trolley UDS2-73. We've been negotiating the purchase of it.
The following Eurasia Rail is planned for early march 2021, the forum will be held in Konya (Turkey). OKOndt GROUP™ as a well-known manufacturer whose NDT products are widely used in the region plans to attend the show next time.